The 2017 RASFF annual report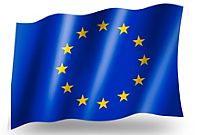 27 September, 2018
The 2017 the Rapid Alert System for Food and Feed (RASFF) annual reports provides a profound insight into the activity of the RASFF in 2017. The data on the notifications by the Member States are analysed and presented by country, type of food and type of hazard. Fipronil in eggs, Salmonella in poultry meat from Brazil and Salmonella Enteritidis linked to Polish eggs dominated information exchanges between European countries in 2017.
Salmonella in poultry meat from Brazil: In March, Brazilian authorities informed the European Commission that fraud had been discovered with the certification of meat from four poultry meat producers exporting to the EU. As a result, the Commission services sent out a RASFF news and set up reinforced checks for these operators and for further operators, as the incident extended. These reinforced checks lead to a sharp increase in RASFF notifications for Salmonella in poultry meat preparations from Brazil and ultimately in the removal of the authorisation of several operators to export to the EU.
Multi-country outbreak of Salmonella Enteritidis infections linked to Polish eggs: A multi-country outbreak of Salmonella Enteritidis associated with contaminated eggs from Poland was confirmed by epidemiological, microbiological and Whole Genome Sequencing (WGS) analysis in 14 EEA countries in 2016. The number of cases associated with this outbreak progressively decreased from the end of 2016 to the beginning of 2017. However, the frequency of detection of new outbreak cases increased again after February 2017 and peaked in September. From 1st February 2017 to 28th November 2017, 8 EEA countries (Belgium, Czech Republic, France, Luxembourg, Netherlands, Norway, Sweden and United Kingdom) reported 196 confirmed cases of Salmonella Enteritidis belonging to four distinct WGS clusters, and 72 probable cases sharing one of the six S. Enteritidis multiple locus variable-number tandem repeat analysis (MLVA) outbreak profiles. On 12 December 2017, the EFSA and ECDC published the Joint ROA on multi-country outbreak of Salmonella Enteritidis infections linked to Polish eggs. According to the data reported in RASFF, over 600 consignments with 97 million eggs distributed to 18 EU/EEA and 30 million eggs to 12 third countries were withdrawn.
Fipronil in eggs: On 20 July, Belgium notified the RASFF about a particularly high residue level of fipronil in fresh eggs. The notification was classified as alert considering that the estimated short term intake (ESTI) exceeded the acute reference dose. In other words, an acute adverse health effect could not be excluded. It soon became clear that it concerned an illegal treatment of laying hen farms with a product that was advertised to be very effective against red mites. It also became apparent that a very substantial number of farms had been treated by a service company and that a great deal of the eggs on the market particularly in the Netherlands but also in Belgium and in Germany, contained residues of fipronil. Fortunately, out of the many analyses that ensued, it turned out that out of the hundreds of results only just a few were higher than 0.72 mg/kg, the level at which a health risk cannot be excluded. Nevertheless, important quantities of eggs coming from treated farms contained quantifiable residues of fipronil. This meant that these eggs were required to be traced and withdrawn from the market, as they were not in line with food safety regulations, the maximum residue limit (MRL) for fipronil in eggs being 0.005 mg/kg. This limit was set at the analytical limit of quantification (LOQ) taking into account the fact that the substance is not authorised for use in laying hen farms. The sometimes confusing and not always consistent public communication by the Member States involved contributed to a situation where the effectiveness of the food safety system was questioned by the media and by society.
Related Links

The full report