A foodborne illness outbreak could cost a restaurant millions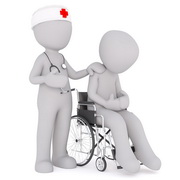 Public Health Reports 2018
17 April, 2018
A single foodborne outbreak could cost a restaurant millions of dollars in lost revenue, fines, lawsuits, legal fees, insurance premium increases, inspection costs and staff retraining, a new study from researchers at the Johns Hopkins Bloomberg School of Public Health suggests.
The findings are based on computer simulations that suggest a foodborne illness outbreak can have large, reverberating consequences regardless of the size of the restaurant and outbreak. According to the model, a fast food restaurant could incur anywhere from $4,000 for a single outbreak in which 5 people get sick (when there is no loss in revenue and no lawsuits, legal fees, or fines are incurred) to $1.9 million for a single outbreak in which 250 people get sick (when restaurants loose revenue and incur lawsuits, legal fees, and fines).
For the study, the researchers developed a computational simulation model to represent a single outbreak of a particular pathogen occurring at a restaurant. The model broke down results for four restaurant types: fast food, fast casual, casual and fine dining under various parameters (e.g., outbreak size, pathogen, and scenarios).
The model estimated costs of 15 foodborne pathogens that caused outbreaks in restaurants from 2010 - 2015 as reported by the CDC.
The research team found that a single outbreak of listeria in fast food and casual style restaurants could cost upwards of $2.5 million in meals lost per illness, lawsuits, legal fees, fines and higher insurance premiums for a 250-person outbreak. When looking at the same circumstances for fine dining restaurants, $2.6 million in costs were incurred.