South Africa: the cost of avian influenza to industry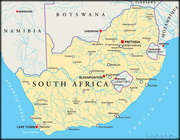 14 February, 2018
The highly pathogenic avian influenza (H5N8) resulted in losses of R954m for the poultry industry, a report by the South African Poultry Association (SAPA) has revealed.
The total value of the industry is R46bn, but the losses have amounted to R954m.
The report showed that a total of 1,996,815 birds were killed. The loss attributed to the culling of birds was R307.15m. The Western Cape was most affected by the outbreak, as the largest number of outbreaks and commercial farms and the highest number of wild bird outbreaks were reported. A total of 3.3 million or 70.95% of the bird population was culled or recorded as dead.
In Mpumalanga it was 394,435 birds or 34.75% of the population, followed by Free State with 360,000 birds or 10.09% of the population. In Gauteng more than 415,00 birds or 7.26% of the population was culled or recorded as dead, and in KwaZulu-Natal the figure was 111,945 birds or 3.61% of the population.
SAPA indicated that although there have been no new outbreaks on commercial farms since its last report on January 9, there have been some re-occurences in ostriches. Since June 2017, the supply of eggs and chickens has declined and the country has had to rely on imports, the committee heard.