Australia: Poultry welfare standards now open for public consultation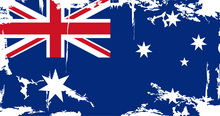 1 December, 2017
The proposed Australian Animal Welfare Standards and Guidelines for Poultry, currently open for public consultation, will if approved form the basis of federal and state legislation on poultry welfare.
If approved, battery cages will not be phased out of Australia's chicken farms.
The draft standards mark a significant step forward in poultry welfare in Australia, moving from the existing voluntary system to national regulation.
A supporting paper to the standards argues that extra cage space does not guarantee better welfare for hens. Further, it claims that battery cages allow better inspection and more efficient management of the birds, the biosecurity risks and the environmental impact.
The public consultation period ends at 5pm on Monday 26 February 2018, after which submissions will be reviewed by an independent consultant and revised welfare standards developed for consideration by the Stakeholder Advisory Group.