OSHA: Tyson Foods & Pilgrim's Pride near the top for severe injuries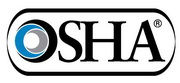 29 April, 2017
A new report by the National Employment Law Project (NELP) found that chicken and meat processing workers faced some of the highest risks for severe injuries (data on severe injuries reported to the agency from Jan. 2015 to Sept. 2016).
180 severe injuries were reported to OSHA by poultry processing firms during the period, making poultry processing rank 12th among industries with the highest employer severe injury reporting in the U.S.
Two smaller companies that stand out among those reporting large numbers of severe workplace injuries are both in the chicken and meat processing industry: Tyson Foods, with one-tenth the size of Walmart's workforce (approximately 93,000 workers nationwide), has the fourth-highest number of reported severe injuries; and JBS/Pilgrim's Pride, another poultry and meat company, holds the sixth-highest spot.
Thus, out of more than 14,000 companies reporting, two chicken and meat processing companies rank fourth and sixth in terms of the number of reported severe injuries. Further, another company involved in poultry and meat, Cargill, has the 14th-highest number of reported severe injuries, as does a sanitation company, Packers Sanitation Services, which provides workers who clean and sanitize the equipment in meat and poultry plants.
Related Links

Report