3rd case of Avian Influenza detected in Tennessee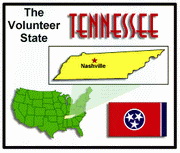 17 March, 2017
A third commercial poultry breeding operation in Tennessee has tested positive for avian influenza.
The latest chicken breeding facility to be infected is in Lincoln County, close to a farm that was diagnosed with avian influenza less than two weeks ago. It is the same strain of highly pathogenic avian influenza (H7N9). The outbreak location is within 3 kilometers of Tennessee's first outbreak, and the most recently affected flock contains 55,000 birds
Another chicken breeding facility has been diagnosed with infected birds is in neighboring Giles County (LPAI).