Newcastle Disease in Sweden.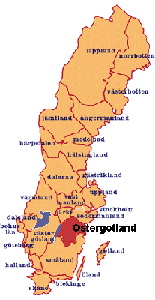 Sweden
18 December, 2005
Report date:
16 December 2005.
Nature of diagnosis:
laboratory.
Date of initial detection of animal health incident:
15 December 2005
Location of the outbreak:
County of
Ostergotland
.
Description of affected population:
laying hens.
Total number of animals in the outbreak:
susceptible: 40,000
deaths: 42; destroyed: 39,958
ICPI=1.275.
Other epidemiological details:
- A neighbouring farm (500 m away) was positive in PCR but negative in virus isolation
(OIE).