Newcastle disease in Ukraine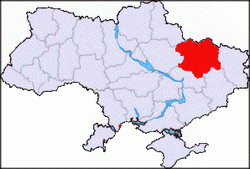 14 February, 2006
Report date: 13 February 2006.
An outbreak of Newcastle disease was reported in the farm "Staroverskiy"; Shevchenkovskiy district, Kharkiv region.
Identification of agent: velogenic strain of the virus.
Date of first confirmation of the event: 9 February 2006.
Date of start of the event: 23 January 2006.
Total number of susceptible animals in the outbreak: 264,339*.
Total number of cases/deaths: 13,346.
Total number of animals destroyed: 40,093**.
*Poultry were kept on three sites: breeding site: House No. 17 (52,650 birds); rearing site: House No. 11 (61,660 birds); laying site: nine poultry houses (150,029 birds).
** Poultry kept in House No. 17, where Newcastle disease was diagnosed, were culled and incinerated (2-4 February 2006).