Iran: Tests show Iranian siblings had lethal avian influenza strain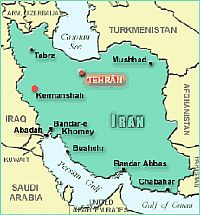 23 May, 2006
Tests in Iran on the bodies of a 41-year-old man and his 26-year-old sister showed they had the H5N1 strain of avian influenza, an Iranian medical official said yesterday.
The two - a 41-year-old man and 26-year-old woman - were among five members of the same family who became sick after returning from a trip to the town of Marivan, close to their home in the northwestern city of Kermanshah.
Their three relatives were in hospital and one of them, aged 30, had slipped into a coma. It was not clear when the siblings died.
Samples from the two victims would be sent abroad for further testing. If confirmed in international laboratories, these would be the first human avian influenza deaths in Iran.
The Islamic Republic first detected cases of avian influenza inside the country in February, when the virus was found in wild swans.