Sudan: avian influenza in Juba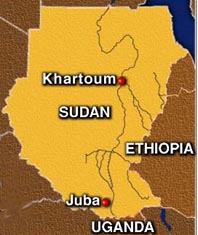 13 September, 2006
South Sudan has found the first case of avian influenza in a poultry farm in the capital city of Juba.
Chairman of the National Task Force on Avian influenza Sam Okware was quoted as saying that the deadly virus was confirmed on Sept. 6 and was affecting local chicken.
He said that he had directed local health and veterinary officials in various districts all over the South Sudan region to strengthen their task forces on avian influenza to enhance surveillance and public education.