Italy: Avian influenza near Grosseto, hundreds of wild ducks culled.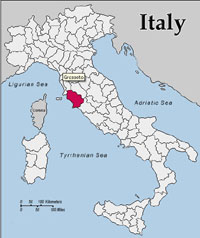 1 November, 2006
After the discovery of avian influenza yesterday in the Grosseto area, hundreds of animals will be put down. Late yesterday evening, the Health Ministry asked the National Avian Influenza Centre for its advice concerning the whether the ministerial decree DM 22/9/2000 should be urgently applied regarding the wild duck breeding grounds on which avian influenza has been found, with the H5 strain and of the N type, still a phase of definition, but having ruled out that it is the "N1", the most contagious. The ministerial decree referred to provides for the culling of all the animals on the farm. The Health Ministry made the decision along with the Tuscany regional government and the healthcare body of Grosseto on the way to go about the matter in this specific case, and supplied instructions for the culling itself.
The culling of the farm-bred wild ducks will be carried out within a few days by a specialized firm, and the bodies will be destroyed and buried on the land where they are found after having their bodies disinfected. The owners of the animals culled will be reimbursed for the market value of the animals. (AGI).