Newcastle disease in Sweden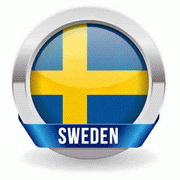 17 November, 2006
Report date: 17 November 2006.
Reason for immediate notification: re-occurrence of a listed disease in a zone following a report declaring the outbreak(s) ended.
Identification of agent: avian paramyxovirus type 1 (APMV1).
Date of first confirmation of the event: 16 November 2006.
Date of start of the event: 15 November 2006.
Location of the outbreak: ֵkerby, Norrkoping municipality, ײstergotland county.
Affected population: layer hens.
Number of animals in the outbreak: 32,400 susceptible animals, 52 cases, 52 deaths and 20,400 destroyed.
Laboratory where diagnostic tests were performed: National Veterinary Institute of Sweden.
Diagnostic test used: gene sequencing (OIE).