South Korea to kill cats and dogs over avian influenza fears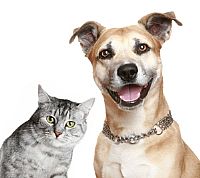 27 November, 2006
South Korea plans to kill cats and dogs to try to prevent the spread of avian influenza after an outbreak of the deadly H5N1 virus at a chicken farm last week, officials said today.
They plan to slaughter a total of 236,000 poultry, as well as an unspecified number of other animals, including pigs, and all dogs and cats in the area. About six million eggs also will be destroyed.
Indonesia has killed pigs in the past, but most countries concentrate solely on destroying poultry.
It would not be the first time for South Korea to kill cats and dogs due avian influenza concerns. An official at the Agriculture Ministry said South Korea had slaughtered cats and dogs along with 5.3 million birds during the last known outbreak of avian influenza in 2003.