South Korea confirmed its third Avian Influenza outbreak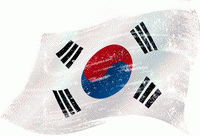 11 December, 2006
Hundreds of quails have died of a HPAI H5N1 at a farm south of Seoul.
The outbreak occurred in Gimje, some 170 kilometres south of the capital, killing about 4,000 quails.
The outbreak site was 18 kilometres south of the site of a November 19 outbreak on a chicken farm. A second outbreak on a chicken farm occurred November 26, three kilometres from the first.
Some 290,000 quails at the farm and breeding chickens within a 500 m radius are to be culled.