China: Live poultry market closes in Beijing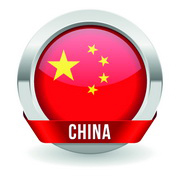 China
20 December, 2006
The government in Beijing, China, has made a ban on live poultry markets permanent.
Beijing's Municipal Bureau of Agriculture said last week that the city will ban live poultry markets permanently.
According to the bureau, the move is part of its effort to comply with a newly-issued document by the State Council that calls for gradually moving live poultry markets away from urban areas in a renewed effort to combat the avian influenza.
Beijing suspended live poultry trade, as well as bird marketing and pigeon shooting from last November, when several outbreaks were confirmed in its neighboring provinces like Liaoning and Inner Mongolia.
In June 2006, the city noticed that the trade could be resumed as long as live poultry markets or shops get certification from local veterinary inspection agencies. But according to the bureau, none of the shops have been certified yet.
Scientists from Chinese Academy of Sciences said it is poultry rearing and trade causes the spread of avian influenza, and restricting the number of live poultry markets is essential to control the disease (Meatnews.com).