Egypt Reports 16th Human Death From avian influenza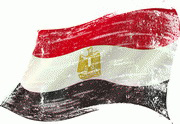 26 December, 2007
A 25-year Egyptian woman has died of avian influenza after she apparently contracting the disease from domestic fowl.
Ola Youness Mohammad, from Bany Suwef Governorate, some 200 kilometers (130 miles) south of Cairo, tested positive on the H5N1 strain of avian influenza after she was admitted to hospital last Friday (21/12).
Mohammed died Tuesday night (25/12), bringing to 16 the number of Egyptians to have succumbed to the fatal strain since it first appeared in the country last year.