Romania: Avian Influenza found in Danube Delta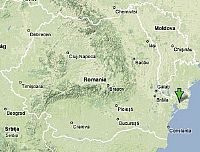 Romania
28 November, 2007
Avian Influenza was detected on a small farm in Romania's eastern Danube Delta, leading authorities to slaughter 90 hens and ducks to prevent the disease from spreading. Preliminary tests on 15 birds that died at the farm showed they were infected with the H5 subtype of Avian Influenza.
No quarantine has been imposed around the farm, located in Murighiol, a delta village some 250 kilometers (155 miles) northeast of the capital, Bucharest.
The Czech Republic, France, Germany, Hungary, Russia and the U.K. are the other European countries that have reported new outbreaks this year.