China: Mutation fears in avian influenza outbreak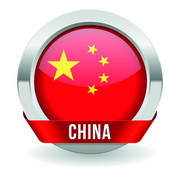 17 September, 2007
Nearly 10,000 ducks that died of avian influenza at farms near Guangzhou's Panyu district had, been vaccinated against the disease, sparking fears the H5N1 virus may have mutated.
According to Guangdong Animal Epidemic Prevention Center director Yu Yedong, the 9,800 ducks that died at Sixian village had been vaccinated. But he was cited as saying the first vaccination could only be 65 percent effective, while a second shot would have made it 90 percent.
He believed the birds were infected after the first shot. The deaths led to a mass culling of 32,600 ducks on Friday in an attempt to contain the outbreak.
Health workers have been spraying disinfectant on every passing vehicle and duck farms around the village.
Initial tests on the ducks were positive for a strain similar to the H5N1 virus.