Israel: Multifocal Avian Influenza (H5N1) Outbreak- Israel 2006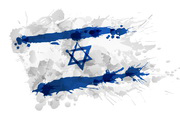 Israel - Research
14 September, 2007
During March 2006, an outbreak of highly pathogenic avian influenza (H5N1) occurred in multiple poultry
farms in Israel. The epidemiologic investigation and review of outbreak mitigation efforts uncovered gaps
in planning for and containing the outbreak, thus affording valuable lessons applicable to other countries
in similar settings. The article is published in Emerging Infectious Diseases.