Italy: LPAI found in Ravenna Italy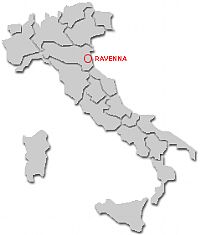 Italy
21 August, 2007
An outbreak of low pathogenic avian influenza strain
H5N2
and antibodies to the
H7
strain had been detected in northern Italy, near
Ravenna
, earlier this month during regular avian influenza checks on farms and birds culled, Health Ministry said in a statement.
All affected birds -- 10,000-12,000 ducks and geese on an industrial farm and about 200 chicken and guinea-fowls on a small farm -- had been culled and bird movements' monitoring had been tightened in 10-km areas around the farms.
Italy produces about 1.06 million tonnes of poultry a year, most of it for internal consumption with only about 6 percent of output earmarked for export.
H5N2
was found in geese (Lugo, Ravenna); antibodies to
H7
were found in ducks and guinea-fowls (Conselice, Ravenna).