S. Korea confirms human avian influenza infection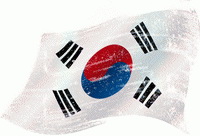 11 January, 2007
South Korea's disease control agency said it has confirmed a human infection of the avian influenza virus.
The state-run Korea Center for Disease Control and Prevention (KCDC), which conducted tests among 26 residents near four farms in the southwestern region hit by avian influenza in November and December last year, said it has discovered a person whom tested positive for the highly pathogenic H5N1 virus. The person was reportedly working at one of the farms then.
KCDC is testing 59 more people, including farm owners and others who worked around the three poultry farms and a quail farm. Final results are likely to come out by the end of the month.
Despite the positive test results, the infected person has shown no symptoms so far.
The infected person reportedly took the antiviral drug Tamiflu while engaging in culling at one of the farms, according to KCDC's epidemic control team chief Kwon Joon-wook.
The discovery was the third of its kind in South Korea, following the initial discovery of four non-symptomatic infections in February 2006 and five similar cases in September, among people engaged in the slaughtering of birds exposed to the H5N1 strain of the virus from late 2003 to March 2004.