China: avian influenza in Tibet poultry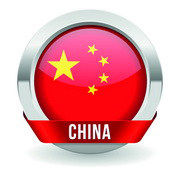 7 March, 2007
China has suffered an outbreak of H5N1 avian influenza among poultry in remote Tibet, while the virus also struck down thousands of wild birds in the region.
China reported that 680 fowl died in the outbreak in Chengguan Village near Lhasa, the capital of Tibet, and nearly 7,000 other birds there were culled.
China also reported three separate outbreaks of H5N1 among wild birds in Tibet, including one that killed 28 migratory birds near Lhasa and two others that killed 2,579 and 57 wild birds elsewhere in the region.
The wild species infected included bar-headed geese, crows and hawks.
There were also two outbreaks that killed 984 wild birds in Qinghai province, which neighbours Tibet, as well as two deaths among wild birds in northeast China's Liaoning province.