South Korea reports new outbreak of avian influenza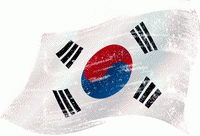 8 March, 2007
An avian influenza outbreak has been diagnosed in a duck farm in central South Korea.
The outbreak occurred in Chonan, 92 kilometers (57 miles) south of Seoul. It is the seventh avian influenza outbreak reported in South Korea since November.
Quarantine officials will immediately begin slaughtering over 55,000 poultry within the 3-kilometer (2-mile) radius of the outbreak site to stem the spread of the virus.
South Korea has already culled over 2 million birds in recent months.