Egypt: a new human case of avian influenza A(H5N1)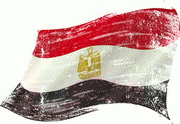 20 March, 2007
The Egyptian Ministry of Health and Population has announced a new human case of avian influenza A(H5N1) virus infection. The case was confirmed by the Egyptian Central Public Health Laboratory and by the US Naval Medical Research Unit No.3 (NAMRU-3).
The 2-year-old boy from Aswan Governorate developed symptoms on 15 March. He was admitted to hospital the following day where he remains in a stable condition. Investigations indicate a history of contact with backyard poultry. No epidemiological link has been found between this case and that of the 10-year-old girl from the same area that was announced on 19 March 2007.
Of the 26 cases confirmed to date in Egypt, 13 have been fatal (WHO).