Avian influenza confirmed in North Wales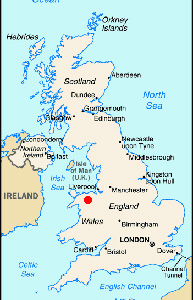 North Wales
24 May, 2007
Chief veterinary officer for Wales Dr Christianne Glossop has confirmed a case of avian influenza on a chicken farm in North Wales.
The strain identified is H7N2 low pathogenic avian influenza (LPAI). The farm has been placed under restriction and a 1km restriction zone has been placed around it. The 30 remaining birds on the farm are being slaughtered today.
In April 2006 a low-pathogenic form of H7N3 avian influenza struck three English farms.