South Korea: Cat infected with H5N1 virus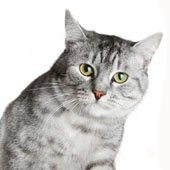 South Korea
28 July, 2008
A cat found dead in April had been infected with the virulent strain of the avian influenza.
The National Veterinary Research and Quarantine Service (NVRQS) said tests conducted by Chungnam National University showed the cat, found in Gimje located 262 kilometers south of Seoul, died of the H5N1 virus that swept through the country from early April to mid-May.
Gimje, North Jeolla Province, was one of the first regions hit by this year's avian influenza that resulted in a record 8.46 million birds being culled at the cost of 264.1 billion won ($262 million).