Japan detects avian influenza in four wild swans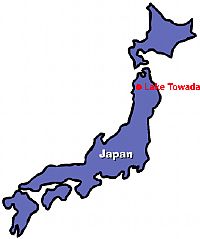 Japan
28 April, 2008
Japan has detected a strain of avian influenza in four wild swans after stepping up checks following major outbreaks of the disease in neighboring South Korea.
The birds, three of which had died, were found on the shores of
Lake Towada
in
Akita prefecture
in the north on April 21.
Inspectors detected the H5 strain of avian influenza in the swans but they were still checking whether it was the highly virulent H5N1 strain.
Japan's last case of avian influenza was found in a wild bird in March 2007 in Kumamoto prefecture on Japan's southern island of Kyushu.
Prior to that, Japan reported cases of bird flu at four poultry farms in January 2007.