South Korea probe spread of avian influenza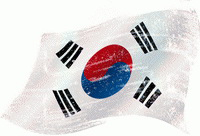 16 April, 2008
Suspected case of avian influenza has now been reported at a farm in Pyeongtaek, 70 kilometres south of Seoul, where 356 chickens died. A poultry dealer who breached quarantine restrictions is suspected of spreading South Korea's avian influenza outbreak.
Avian influenza outbreaks first reported early this month have, according to this story, spread to within 70 kilometers of Seoul despite efforts by quarantine authorities to contain the disease.
the chicken farm in Pyeongtaek that reported sudden deaths of its birds on Monday (16/4) tested positive for the H5 strain of the avian virus.
The confirmation of the Pyeongtaek outbreak in Gyeonggi province is a clear sign that the outbreak centered in the Jeolla region in the southwestern part of the country is spreading.
Authorities have so far slaughtered 1,9 million chickens and ducks in and around infected farms in the southern Jeolla provinces, a hub of the livestock industry.