Vietnam: H5N1 kills five civets at Cuc Phuong National Park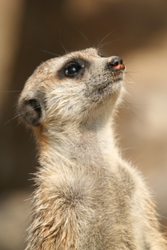 Viet Nam
12 March, 2008
Five civets have been killed by the H5N1 avian influenza virus in Cuc Phuong National Park.
In a meeting with the National Committee on avian influenza Prevention, director of the National Diagnostic Animal Health Center Nguyen Van Cam said it was unclear what exactly had caused the outbreak.
A total of 16 exotic animals had died at Cuc Phuong between February 2 and March 2, Cam said.
Park officials had sent samples of all the animals for testing at the Ho Chi Minh City Tropical Hospital. Only the four civets came up H5N1-positive.
The civets were Owston's palm civets. Three other civets at the park were killed by the avian influenza in June 2005.
The park is located about 90 km south of Hanoi in Ninh Binh Province. Cam said the disease was possibly spread through the cat-like creatures' food sources.
The virus has killed other exotic animals
in the past.