Thailand confirms new avian influenza outbreak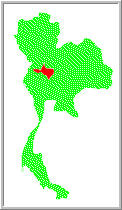 Thailand
24 January, 2008
Thailand confirms new avian influenza outbreak.
This is the first detection of the H5N1 virus in poultry in 10 months.
The virus was found last week among broiler chickens on a farm in Nakhon Sawan province, 245 kilometres north of Bangkok, 4,085 chickens have already been slaughtered (the total number of bird is 59,670). The chickens are housed above a fish pond.
The latest outbreak was the first since Thailand found avian influenza among chickens in March 2007. No human cases have been detected since July 2006.