Avian influenza virus found in three dead swans in Dorset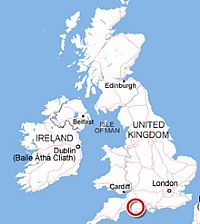 UK
10 January, 2008
Three swans found dead on a nature reserve in south-west England have tested positive for the H5N1 strain of avian influenza.
Defra said avian influenza was confirmed in the wild mute swans near Chesil Beach, Dorset following positive test results for the highly pathogenic strain of H5N1. There have been no positive cases of H5N1 in wild birds in the EU since mid-August 2007.
The swannery, which was originally set up in the 11th century by monks who regarded swan meat as a delicacy, is a popular visitor attraction, but closed on October 28. It is due to reopen on March 15.
About 800 swans, as well as other birds, inhabit the wetlands, which are close to the south Dorset shore, to feed and breed.