Egypt reports 39th avian influenza case this year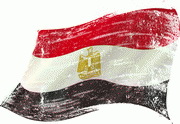 21 December, 2009
The Ministry of Health of Egypt has reported a new laboratory confirmed human case of avian influenza A(H5N1) on 19 December 2009.
The case is a 21 year old female from the El Tanta District of Gharbia Governorate. She developed symptoms of fever and cough on 15 December 2009.
She was admitted to Tanta Fever Hospital where she received oseltamivir treatment on the same day. She is in a stable condition. Investigation revealed that the case had close contact with dead poultry and was involved in slaughtering sick birds.
The case was confirmed by the Egyptian Central Public Health Laboratories, a National Influenza Center of the WHO Global Influenza Surveillance Network (GISN).
Of the 90 laboratory confirmed cases of Avian influenza A(H5N1) reported in Egypt, 27 have been fatal.