USA: Avian Influenza Found in Tennessee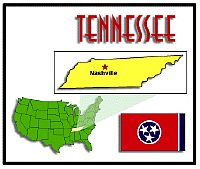 1 May, 2009
Birds on a farm in
Giles County
have been found to have the avian influenza virus (
low-pathogenic H7 strain
). Two poultry houses belonging to one farm in Giles County are infected with the avian influenza virus.
On April 24, preliminary test results during routine surveillance indicated the possibility of an avian influenza virus. Subsequent testing by USDA's National Veterinary Services Laboratory in Ames, Iowa indicates an exposure to the H7 strain of low-pathogenic avian influenza.
The affected farm produces breeding stock used in the poultry industry.
Poultry is a $454 million industry in Tennessee — second to cattle. Poultry production in Tennessee consists mainly of broilers. In 2007, Tennessee farmers produced 207 million broilers.