New avian influenza case detected in Egypt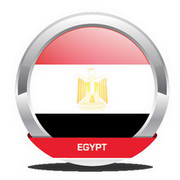 16 April, 2009
The Egyptian Ministry of Health announced Wednesday 15/4/2009 that the 64th human avian influenza case in Egypt has been detected.
Abdel-Rahman Shahin, the spokesman for the ministry, said Saadiya Ahmed Abdel-Lateef, 33, from Qaleen village, in Kafr el-Sheikh governorate, was admitted to Kafr el-Sheikh Fever Hospital on April 7 suffering from high temperature and breathing problems as a result of the virus.
The woman had been in contact with dead fowl suspected of having the H5N1 deadly virus and was given the Tamiflu drug.
However, the patient is in critical condition and she is now on life-support system.