Low Pathogenic Avian Influenza H5N1 in France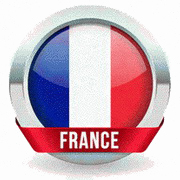 22 March, 2009
France has reported an outbreak of H5N1 LPAI in decoy ducks on a premises in Calvados and a second outbreak of H5 (not N1) in decoy ducks in Pas-de Calais. The site in Calvados contains 45 ducks in two aviaries, covered with fencing and kept by one hunter. Two of ten ducks tested positive for H5N1 LPAI. The second premises in Pas-de-Calais contained 563 ducks in 32 adjacent aviaries owned by a hunter cooperative. During routine surveillance, 5 ducks each from 3 of 32 aviaries were tested for avian influenza.
Two ducks from one aviary were positive, while the other ten ducks from the two aviaries were negative. Both the infected premises have been placed under surveillance and biosecurity has been increased, but other disease controls have not been applied and the affected birds were not culled.
As there are no commercial poultry premises within a 1 km radius of the two premises, no restriction zones have been imposed.
According to EU rules, immediate culling of birds infected with LPAI is not required but they must be kept under restrictions.