Finland: Salmonella in 19 egg-producing farms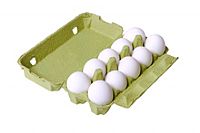 21 March, 2009
The Food Safety Agency Evira (Finland) says that salmonella has been found at seven more egg-producing farms. So far this month the bacterial infection has been detected at 19 poultry farms.
The source of the infection is believed to be contaminated feed (Raisio Feed Ltd.) delivered to farms. According to Evira, the egg producers where Salmonella has been confirmed are all in South-Western Finland.
The chickens from salmonella-affected farms are to be disposed of and taken to a factory that processes by-products of the Finnish meat industry in Honkajoki in Ostrobothnia.