Korea: H5 in chicken farms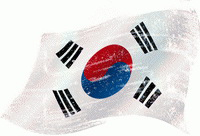 20 February, 2009
Korea's Ministry for Food, Agriculture, Forestry and Fisheries confirmed on 18 Feb 2009 that avian influenza recently occurred on 3 chicken farms in Korea's Suncheon and other parts of Jeollanam-do (South Jeolla) Province.
The Ministry said that tests carried out on blood samples taken from poultry on 3 chicken farms in Suncheon, Gokseong County, and Boseong County in Jeollanam-do Province confirmed that the avian influenza virus found on all 3 chicken farms is low pathogenic H5 subtype.
A total of 22 000 chickens on the 3 farms have been culled.