Vietnam: Avian Influenza vaccination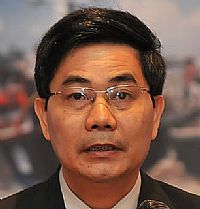 Cao Duc Phat
Vaccination
9 January, 2009
Vietnamese Minister of Agricultural and Rural Development
Cao Duc Phat
approved a plan to spend
seven million U.S. dollars
on buying avian influenza vaccination. The decision followed several recent avian influenza outbreaks and one human infection case.
The minister sent an urgent message to ask all localities nationwide to tighten the prevention of the disease and make sure all poultry are vaccinated.
Phat also asked all localities to set up strict controls over the trade, transport, slaughtering and consumption of poultry to prevent the disease from spreading to humans.