Korea: Low pathogenic avian influenza reported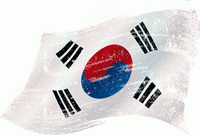 2 January, 2009
H5N2 avian influenza low pathogenic strain was identified in a Duck farm, in Ch'ngch'ong-Bukdo - South Korea.
As part of the on-going control measures for avian influenza in the Republic of Korea, surveillance has been conducted since last September in all duck farms.
On 29 December 2008, faecal samples collected from the duck farm tested positive to haemagglutination (HA) test.
On 31 December 2008, the virus was identified as low pathogenic avian influenza virus subtype H5N2, by HA, inhibition of neuraminidase (NA) and gene sequencing.
All ducks in the affected farm were slaughtered on 23 December 2008.