What's new ? - 2012
Merial to Acquire Animal Health Division of Dosch Pharmaceuticals in India
28 December, 2012
Merial, the Animal Health division of Sanofi, announced that Sanofi has entered into a binding agreement to acquire the animal health division of the Indian company Dosch Pharmaceuticals Private Limited, creating a market entry for Merial in that country's strategically important and growing animal health sector. The agreement is subject to regulatory approval and is expected to finalize sometime in the first half of 2013.
FDA Sued for Withholding Data on Food Animal Antibiotics
7 December, 2012
The U.S. Food and Drug Administration's decision to withhold agency data regarding the sale of antibiotics for use in food animals is unlawful, according to a lawsuit filed by the Government Accountability Project (GAP), a nonprofit advocacy group.
This lawsuit comes after FDA failed to respond to a Freedom of Information Act request, according to GAP. The group sought data concerning the amount of antibiotics sold for use in food animals in 2009, classified by animal type and dosage information.
Drug companies are required to report basic information about antibiotic sales to the FDA under the Animal Drug User Fee Act. The information reported includes how much of each drug is sold; whether the drugs are formulated for use in feed or water or by injection; and the animals for which each drug is approved, but not how much of each drug is given to each class of animals.

EU earmarks €199 million to support measures to combat animal diseases and zoonoses
5 December, 2012
The EU has earmarked more than €199 million to support programmes to eradicate, control and monitor animal diseases and zoonoses, aiming to further strengthen the protection of human and animal health in 2013. Overall 137 programmes have been selected for EU funding to tackle animal diseases that impact on human and animal health as well as trade. The elected programmes were granted the following allocation: Bovine Tuberculosis (about €71 million); Transmissible Spongiform Encephalopathies (about €54 million); Bovine Brucellosis (about €7.4 million), rabies (€25 million); Bluetongue (€1.5 million); Classical Swine Fever (€2.5 million); Salmonellosis (about €16.6 million); Avian influenza (€2.6 million) and African Swine Fever in Sardinia (€1.4 million).
New Zealand phases out battery hens
5 December, 2012
The New Zealand Government will phase out battery cages for egg farming and ban them from 2022, under a new Code of Welfare.
From the 7 December, no new battery cages can be installed on New Zealand farms.
The Animal Welfare (Layer Hens) Code of Welfare 2012 will allow layer hens to be kept in colony cages, a larger cage system that meets the requirements of the Animal Welfare Act, or in barn or free range systems.
Australia: Eggs to get stamp of approval to safeguard quality
4 December, 2012
All South Australian eggs must be stamped with a unique identification, giving consumers greater confidence they are buying the highest quality local eggs.
The food-safety requirement is part of new national standards designed to boost consumers' confidence when buying eggs and to increase the eggs' traceability.
Egg stamping will ensure that any eggs that need to be traced back to the farm can be, quickly and easily. Under the scheme, producers must be accredited if they have more than 50 laying birds and sell eggs. The regulations will not apply to people who have hens producing eggs for their own consumption as long as they are not selling them wholesale to food businesses or at farmers' markets.

MEPs call for Europe to ban sale of foie gras
23 October, 2012
Eight Members of the European Parliament (MEPs) have called on the EU and its member states to "follow the example" of California and ban the production and sale of foie gras in Europe.
The demand comes after a conference in parliament earlier this week heard a robust defense of the foie gras sector from several prominent speakers, including French minister of agri-food industry, Guillaume Garot.
The conference, organised by French MEP Francoise Castex, was also attended by some regional presidents, and an expert who led a discussion on how Europe could avoid a foie gras ban.
On Wednesday, MEPs who had organised a 'counter' conference, branded foie gras as a "product being the result of real torture for animals".
They pointed to a report by the international animal rights organisation Animal Equality into the foie gras industry.
Animal Equality says the production of foie gras should be abolished, as it has been done in several countries.
They are: Argentina

UK: Advertising Ban on Antimicrobials
19 October, 2012
The advertisement of antimicrobial medicines to farmers in the UK will be banned from 2013.
The Veterinary Medicines Directorate (VMD), which regulates veterinary medicines in the UK, announced that the Veterinary Medicines Regulations will be revised next year to take account of the change which the British Veterinary Association (BVA) has been calling for.
DANMAP 2011
28 September, 2012
This report is issued by DANMAP - The Danish Integrated Antimicrobial Resistance Monitoring and Research Programme. It presents the results of monitoring of antimicrobial use and antimicrobial resistance in food animals, food and humans in 2011.
In 2011, the total veterinary consumption of antimicrobial agents amounted to 107.9 tonnes. This represents a 15% decrease compared to 2010, mainly attributed to a decreased consumption in pigs. The antimicrobial consumption in pigs, cattle, fur animals, aquaculture, and poultry accounted for 77%, 14%, 4%, 2% and 0.7% of the total veterinary consumption, respectively.

Poultry farmers oppose VAT rise
15 September, 2012
On 1 October, current government proposals to add VAT to the sale of whole rotisserie chickens will come into force. The British Poultry Council (BPC) believe this is an unfair tax that will hit budget conscious shoppers who use rotisserie chickens in their family meals.
The tax will be introduced through proposals unveiled in the March budget to add VAT to all food that is sold hot, classifying it as a take-away food.


USA: A Huge Spike In Egg Prices
13 September, 2012
Inflation burdened food producers this summer, as food and energy prices increased some 1.7 percent.
But the most surprising part of the new Bureau of Labor Statistics (BLS) report was one commodity: eggs.
Food prices jumped 0.9%, this largely reflected a 22.8% surge in the price of eggs.

Russia ups U.S. poultry meat imports 160% in the first half of this year
7 September, 2012
Russia imported 130,500 tonnes of poultry meat from the United States in the first half of this year, 160 percent more than it did in January-June 2011.
Russia was the second biggest buyer of U.S. chicken after Mexico, which imported 264,100 tonnes.
The US exported 1.8 million tonnes of broilers (including feet) during the first half, which was 13 percent more year-on-year. The cost of the exports increased 24 percent to $2.3 billion. Both of those are record figures.

Australia: Egg supplier fined for selling cage eggs advertised as free-range
6 September, 2012
The Federal Court has fined an egg supplier, Rosemary Bruhn, $50,000 for selling caged eggs labelled as free-range.
The case was brought by the Australian Competition and Consumer Commission, which claimed between March 2007 and October 2010 Bruhn represented that eggs she supplied to 109 business customers in South Australia including retail outlets, bakeries, cafes and restaurants were free range. In fact, a substantial proportion of the eggs were cage eggs.

Mexico scrambles with egg shortage
25 August, 2012
Mexican officials have blamed speculators in the wholesale egg business for driving up prices after an epidemic of avian influenza.
A summer epidemic of avian influenza in the heart of Mexico's egg industry has doubled the cost of a kilogram, or about 13 eggs, to more than 40 pesos ($3.0), a major blow to working- and middle-class consumers in a country that consumes more than 350 eggs a person each year.
Egg prices have dominated the nation's headlines for a week, spurring Mexico City's mayor to ship tons of cheap eggs to poor neighbourhoods.
The federal government has announced emergency programs to restock supermarkets with eggs imported from the US and Central America.
The national dismay over egg prices has revealed the unappreciated importance of a cheap, easy source of protein that's nearly as important to Mexican kitchens as tortillas, rice and beans.
The Israeli parliament cries foul on battery eggs
1 August, 2012
Farmers will no longer be able to molt their hens by starvation in order to increase egg output.
The cabinet, approved a prohibition of this practice, which will go into effect on January 1, 2013.
New Zealand: Code of welfare for meat chickens released
26 July, 2012
New standards covering the welfare of chickens raised for their meat came into effect today.
The purpose of this code is to set out the minimum standard of care that owners of meat chickens (broilers) and persons who are in charge of them must achieve order to meet their obligations under the Animal Welfare Act 1999 (the Act). The code applies to all persons responsible for the welfare of meat chickens. This includes people in day-to-day charge of meat chickens, as well as the companies that own the meat chickens and hatcheries.

Plan to pay more for poultry
23 July, 2012
Corn and soyabean prices surged to fresh record highs as concerns heightened over a shortage of crops amid the worst US drought in half a century. Both corn and soybean prices posted records for any contract at the close on the Chicago Board of Trade, with the August corn contract up 6 cents per bushel to $8.01 and soybeans up 48 cents per bushel to $17.31.
The sharp increase in grains prices comes as a devastating drought has downgraded prospects for corn and other grains as well as soyabeans in the US.
Dioxins and PCBs report shows drop in dietary exposure over last decade
EFSA
19 July, 2012
The European Food Safety Authority (EFSA) has published a new report on levels of dioxins and polychlorinated biphenyls (PCBs) in food and feed. Dioxins and PCBs are persistent environmental pollutants which can accumulate in the food chain. These toxic substances can over time have adverse effects on human health and may cause cancer. The report reveals a general decrease in dietary exposure to dioxins and dioxin-like PCBs, comparing the period 2008-2010 with 2002-2004, of at least 16 % and up to 79 % for the general population, with a similar decrease for toddlers and other children. Exposure to non-dioxin-like PCBs, a sub-set of PCBs with different toxicological properties, also decreased.

EFSA collates and analyses data on dioxin and PCB contamination levels in relation to maximum levels which have been set for these substances for different categories of food and feed in the EU in order to protect consumers. This report, which was prepared by EFSA's Dietary and Chemical Monitor
Mexico: Economia Opens 221K Metric Ton Egg Quota Due to Market Speculation
USDA: Gain report
13 July, 2012
On July 6, the Secretariat of Economy (SE) decided to open a 132,000 MT quota to import table eggs from Poland, China, Turkey, and Ukraine in order to stabilize domestic egg prices that have significantly increased due to alleged market speculation. Later in the day, SE increased the planned TRQ to 221,000 MT as it approximated estimated monthly egg consumption.
Egg prices throughout much of Mexico have skyrocketed over the past weeks as high pathogenic avian influenza has hit Mexico's layer flock and raised concerns about egg and egg product availability.
SE reported that the elimination of the current tariff (45 percent) that Mexico applies to the import of eggs from the above countries is not part of any trade agreement.
The United States remains eligible to export eggs to Mexico without any tariff imposed on U.S.-origin eggs.
EU Poultry Meat Production
12 July, 2012
The total consumption is expected to increase in 2012 by 0.8% in the EU mainly triggered by a higher domestic demand and relatively cheap availability. World demand for poultry meat is growing everywhere except in the US where the demand is likely to remain weak. Global production should grow except in the US where poor profitability led to a cut in production since the second half of 2011.
No Foie gras in California
8 July, 2012
A California state law signed in 2004 that bans producing or selling the fatty goose or duck liver achieved by force feeding goes into effect, and violators will be slapped with a $1,000 fine.
The law says "a product may not be sold in California if it is the result of force feeding a bird for the purpose of enlarging the bird's liver beyond normal size."
The law also mentions that "bird" here is not limited to, a duck or goose.
The law, signed by former Gov. Arnold Schwarzenegger, postponed the ban eight years so the state's main producer, Artisan Sonoma Foie Gras, could amend its business practices.

New Zealand: A new animal welfare code for layer hens is expected to be introduced shortly
Source: Radio New Zealand
26 June, 2012
The National Animal Welfare Advisory Committee (NAWAC) says it has finalised the code and will send it to the Government for approval by the end of the week. NAWAC chair Dr John Hellstrom says the new code would rule out the use of battery cages, but would not specify the timing.
Dr Hellstrom says larger colony cages, which allow hens to stand and flap their wings, would be an alternative along with free range and barn-style systems. On Monday, activists were removed by police from New Zealand's largest egg farm, Mainland Poultry near Dunedin, where they were protesting the use of cages to house chickens, a method used by 90% of the country's egg producers.
Trends in veterinary antibiotic use in livestock in the Netherlands
25 June, 2012
During the period 2009-2011 the total sales of antibiotics dropped nearly 32%, from 495 tonnes in 2009 to 338 tonnes in 2011. This far exceeds the policy objective for 2011 set by the Dutch government, i.e., a 20% reduction in antibiotic use compared with 2009. Survey data on antibiotic use per animal species indicate a decrease in all five livestock sectors examined in 2011.


EC steps up calls urging 10 Member States to implement ban on laying hen cages
21 June, 2012
Today, the European Commission has sent a reasoned opinion to 10 Member States that have failed to correctly implement Directive 1999/74/EC which introduces a ban on the use of un-enriched cages for laying hens. Belgium, Greece, Spain, France, Italy, Cyprus, Hungary, the Netherlands, Poland and Portugal still allow the use of un-enriched cages for laying hens despite the ban which came into force in January 2012 for which they have had 12 years to prepare. Sending a reasoned opinion is the next step in the procedure before referral to the EU Court of Justice.
As from 1 January 2012, Directive 1999/74/EC required that all laying hens must be kept in "enriched cages" with extra space to nest, scratch and roost, or in alternative systems. According to the Directive, cages can be used only if they provide each hen with at least 750 cm² of cage area, a nest-box, litter, perches and claw-shortening devices, allowing the hens to satisfy their biological and behavioural needs.
Germany: Dioxin found in eggs
20 June, 2012
The chemical dioxin had been found above permitted levels in eggs from a German farm following discoveries at six other farms in the country in April and May. The poultry farm is in the Emsland area in the north German state of Lower Saxony. The farm with its 12,000 chickens has been quarantined and its eggs recalled from sale. The dioxin was discovered by the farm's own safety checks.

Israel: Animals aren't being protected by Agriculture Ministry
Proposed bill would transfer animal protection to Environment Ministry
15 June, 2012
The Agriculture Ministry should no longer be responsible for animal welfare, the coalition decided, a week after a report by an animal rights group accused the ministry of giving preference to the interests of farmers over the welfare of animals.
The Ministerial Committee for Legislation decided in a 10-3 vote that the coalition will support a bill putting the Environmental Protection Ministry in charge of implementing the Animal Cruelty Law. Agriculture Minister Orit Noked appealed the decision.
"There has been a lot of criticism of deficiencies in dealing with matters connected to animal rights in Israel," states the explanatory portion of the bill, sponsored by MK Alex Miller. Part of the problem, according to the bill, is the inherent conflict of interest between the various tasks in the Israeli Veterinary Services.

Pfizer plans animal health IPO
9 June, 2012
Pfizer has decided to create new stand-alone company namely Zoetis under the strategic alternatives for its Animal Health business and planning to come out with initial public offering (IPO).
Pfizer announced the spin-off amid speculation about a possible sale of company's animal health business, which analysts estimated between $15-18 billion.
The new company, Zoetis, will build on the leadership of Pfizer Animal Health in the discovery, development, manufacture and marketing of a diverse portfolio of animal vaccines, medicines, biopharmaceuticals, diagnostics and genetic tests to prevent and treat disease in livestock and companion animals
Australia: pork and poultry industries have experienced a boost over the past year
Source: Stock Journal
5 June, 2012
Australia's pork and poultry industries have experienced a boost over the past year, buoyed by the higher prices for beef and lamb as well as improving productivity and relatively low feed costs, according to National Australia Bank's (NAB) May Rural Commodities Wrap.
Per capita poultry consumption is estimated to reach 45.2 kgs in 2011-12. While down on 2010-11 levels, it's well above 38kgs recorded in 2009-10 and is expected to continue to grow to 45.5 kgs in 2012-13.

Germany: Dioxin found in table eggs
22 May, 2012
German authorities said dioxin had been found in higher than permitted levels in eggs from a German farm following a discovery in five other farms in April.
Dioxin has been found on a poultry farm near Borken in the northern German state of North Rhine Westphalia. Farms in the same state had been the source of the discoveries in April.
The farm has been sealed off and the eggs they produced were being traced and withdrawn from sale while the source was being sought, the ministry said. The dioxin was discovered by the farm's own safety checks, the ministry added.


FAO: Poultry production and trade on the rise
4 May, 2012
The FAO has released its biannual Food Outlook: Growth of the poultry sector, historically one of the most dynamic meats, is being dampened by high feed prices, the resurgence of avian influenza (AI) outbreaks in Asia and ongoing trade disputes. As a result, global output is forecast to rise by only 2 percent to 103.5 million tonnes in 2012. Much of the increase will likely originate in Asia, in particular in China, India, Japan, the Republic of Korea and Turkey.
However, escalating cases of AI, with a record seven countries in Asia reporting outbreaks in February, clouds the region's production outlook. In Bangladesh, an estimated 6,000 poultry farms have closed since the beginning of the year because of AI and high feed costs. In Africa, the spread of AI to Egypt in early 2012 is expected to hinder the development of the sector in the course of the year.
Similarly, sales by Turkey are likely to be boosted by the granting of access to the Saudi Arabian market, after a 6-year ban. St
Australia: country of origin labelling for unpackaged meat
3 May, 2012
Food Standards Australia New Zealand (FSANZ) has approved a proposal to extend country of origin labelling to unpackaged beef, sheep and chicken meat.
FSANZ Chief Executive Officer Steve McCutcheon said the decision had been notified to food regulation ministers who had 60 days to seek a review. If no review is sought the decision is gazetted and becomes part of food law in Australian states and territories.
Dutch government approve publication of H5N1 study
27 April, 2012
A controversial avian influenza study has cleared the final hurdle to publication, with the Dutch government granting the work an export permit. Dutch virologist Ron Fouchier confirmed he received notification on Friday that the government had cleared his study, meaning he can submit it to the U.S.-based journal Science. Fouchier had opposed the export-permit requirement and at one point vowed he would submit his manuscript without applying for one.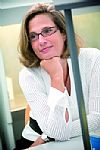 The Gordon Memorial Award
25 April, 2012
Dr Ilaria Capua the director of the Department of Comparative Biomedical Sciences at the Istituto Zooprofilattico Sperimentale delle Venezie, Italy – has been awarded the 2012 Gordon Medal for distinguished contributions to poultry science. Dr Robert Fraser Gordon established the Animal Health Trust in 1948 for the study of poultry diseases.
Fouchier plans on resubmitting his paper to Science without an export permit
18 April, 2012
Ron Fouchier plans on resubmitting his paper to Science without an export permit
The paper's author, Dutch virologist Dr. Ron Fouchier, a researcher at the Erasmus Medical Center in Rotterdam, the Netherlands, whose work on H5N1 avian flu virus has been at the centre of controversy has announced that he plans on resubmitting his paper to Science without an export permit, regardless of what Dutch authorities decide.
Fouchier's paper is one of two reporting the creation of forms of the H5N1 virus capable of spreading between mammals. The other, by Yoshihiro Kawaoka of the University of Wisconsin, Madison, and his colleagues, has been submitted to Nature.
On Mar 30, the US National Science Advisory Board for Biosecurity (NSABB) cleared the two studies for publication in Science and Nature, after initially blocking their full publication in December over biosecurity concerns. The NSABB reversed its original decision after weighing new details on the two studies during a 2-day meeting.

NFU: Hen welfare tops agenda
17 April, 2012
The Welfare of Laying Hens Directive remained top of the agenda when poultry board vice chairman Duncan Priestner made his report to NFU council today.
The Commission had estimated 2.5% drop in egg production across the EU 2012 due to a cut-back in chick placings following a period of over supply. However, the Welfare of Laying Hens Directive has had a much biggest impact, with total EU production estimated to be down by 10-15%, with a 20% drop in Spanish production, he said.
As a result wholesale rates have increased substantially, ending 18 months of "horrendous" prices. However, Mr Priestner noted that demand has slackened in recent weeks and the free-range sector continued to have a "tough time", picking up only small gains on the back of the wholesale market.

The Flutrain moodle site
15 April, 2012
E-flu is an EU funded e-learning course develop within FP6 project Flutrain. It has the objective of providing knowledge to young veterinarians or animal health professionals who will have to enact prevention and management strategies for avian influenza outbreaks. This is its second tutored edition and enrolment is open until May 15th.

FDA issues recommendations on antibiotics and livestock
FDA
12 April, 2012
The U.S. Food and Drug Administration (FDA) announced that it will ask livestock producers, drug companies and veterinarians to curb the use of antibiotics to promote growth in food-producing animals — a widespread practice that has been shown to create drug resistance in microbes.

Antimicrobial resistance occurs when bacteria or other microbes develop the ability to resist the effects of a drug. Once this occurs, a drug may no longer be as effective in treating various illnesses or infections. Because it is well established that all uses of antimicrobial drugs, in both humans and animals, contribute to the development of antimicrobial resistance, it is important to use these drugs only when medically necessary. Based on a consideration of relevant reports and scientific data, FDA is proposing a voluntary initiative to phase in certain changes to how medically important antimicrobial drugs are labeled and used in food-producing animals. FDA is taking this action to help preserve th

EU: New organic regulation
12 April, 2012
The NFU (National Farmers Union) has successfully lobbied for a new EU regulation on organic feed that will give producers confidence in the sector.
The new regulation allows monogastric producers to use a five per cent allowance of non-organic protein feeds currently not available in organic form until the end of 2014.
There were concerns that the original proposal of 100 per cent organic diet from January 1, 2012 might leave poultry producers short of raw ingredients to provide the nutritional requirements for their birds.

Dr Les Sims, awarded for his contribution to AI prevention and control
10 April, 2012
The 8th International Symposium on Avian Influenza was dedicated to Dr. Les Sims, from Australia, in recognition of his outstanding veterinary medical contributions to field prevention and control of H5N1 highly pathogenic avian influenza through providing knowledge and leadership to government institutions and animal health organizations.
The dioxin case in Germany is expanding to more farms
8 April, 2012
Dioxin has been discovered in above permitted levels in eggs from two more farms in the central German state of North Rhine Westphalia. This followed the announcement on Wednesday that eggs with dioxin content of three to six times permitted levels had been discovered by routine tests on a third farm in the state.
The two new cases were in small farms near the central German city of Duisburg. The eggs came from smallholdings which made direct sales of eggs to the public rather than sales to retailers.
Researchers Find Banned Antibiotics in Feather Meal
Love et al. (2012) Environ Sci Technol
7 April, 2012
Antimicrobials used in poultry production have the potential to bioaccumulate in poultry feathers but available data are scarce. Following poultry slaughter, feathers are converted by rendering into feather meal and sold as fertilizer and animal feed, thereby providing a potential pathway for reentry of drugs into the human food supply. Researchers at Johns Hopkins Center for a Livable Future (CLF) and Arizona State University analyzed feather meal samples (n=12) for 59 pharmaceuticals and personal care products. All samples tested positive and six classes of antimicrobials were detected, with a range of two to ten antimicrobials per sample. Most, but not all, of the antimicrobials detected in samples are approved for use in industrial poultry production. Fluoroquinolones (enrofloxacin, norofloxacin, or ofloxacin) were detected in 6 of 10 U.S. samples, which was not expected because fluoroquinolone use in U.S. poultry production has been banned since 2005.
FDA: Cephalosporin Order of Prohibition Goes Into Effect
FDA
6 April, 2012
The U.S. Food and Drug Administration (FDA) announced today that the order of prohibition of cephalosporins originally published on January 6, 2012 is now effective.
The order prohibits certain uses of the cephalosporin (excluding cephapirin) class of antimicrobial drugs in cattle, swine, chickens and turkeys.
FDA is taking this action to preserve the effectiveness of cephalosporin drugs for treating disease in humans. Prohibiting these uses is intended to reduce the risk of cephalosporin resistance in certain bacterial pathogens.

Maryland State Senate adopts arsenic chicken-feed ban
5 April, 2012
The Maryland state Senate voted to ban roxarsone, a chicken feed additive that contains arsenic, and any other additive that contains arsenic.
The legislation, SB207, bans the sale of any additive that contains arsenic, but names roxarsone specifically. Roxarsone is an organic arsenic-based drug, used in chicken and turkey feed as growth promoter and to treat coccidiosis.

Dioxin found in German eggs
4 April, 2012
German authorities said on Wednesday, April 4, dioxin had been discovered above permitted levels in eggs from a German farm but they see no danger to the public.
Dioxin content of three to six times permitted levels were discovered by routine tests on a farm in the central German state of North Rhine Westphalia. The farm has been sealed off and is not permitted to sell more eggs.

Controversial research papers on mutated avian influenza can be publish in full
4 April, 2012
The National Science Advisory Board for Biosecurity (NSABB), which advises the US government on life sciences dual-use research issues, met last week to consider revised versions of the two papers, and on Mar 30 they voted to reverse an earlier recommendation that the papers should be published with key details redacted.
The NSABB is an independent federal advisory committee chartered to provide advice and guidance on the biosecurity oversight of dual use research to the Secretary of the Department of Health and Human Services, the Director of the National Institutes of Health, and all federal entities that conduct, support or have an interest in life sciences research.

Poultry Inspectors Protest Inspection Proposal at USDA
3 April, 2012
Poultry inspectors gathered outside the U.S. Department of Agriculture on Monday, to protest a proposal to expand an inspection system that shifts federal inspectors away from inspecting for quality defects and allows slaughter lines to speed up.
Under the proposed rule, the agency would transfer much of this quality-assurance task over to the poultry plants so that it can devote more of its employees to evaluating the companies' pathogen-prevention plans and bacteria-testing programs.

Ban on poultry imports from Thailand to be lifted
3 April, 2012
The EU member states in the Standing Committee on the Food Chain and Animal Health supported, on 3 April, the European Commission's proposal to lift the restrictions on import of fresh poultry meat from Thailand from 1 July 2012. The Commission had adopted protection measures in early 2004 to suspend imports following outbreaks of highly pathogenic avian influenza of the H5N1 subtype (HPAI H5N1). In response to the original protection measures, Thailand implemented a rigorous policy to stamp out the pathogen.
Dutch Authorities Investigate Possible Fraud by Poultry Farmers
27 March, 2012
Dutch authorities are investigating possible fraud by poultry farmers who may have under-reported the size of chicken flocks, the Netherlands' Food and Consumer Product Safety Authority reported.
Dutch manure regulation mandates a maximum number of animals per farm, and poultry farmers who want to expand their flocks must buy additional animal-production rights, according to the authority.
FDA must act to remove antibiotics from animal feed
25 March, 2012
A federal court judge has ordered the Food and Drug Administration to take action on its own 35-year-old rule that would stop farmers from mixing popular antibiotics into animal feed, a practice which is widely believed to have led to a surge in dangerous, drug-resistant bacteria.
U.S. Magistrate Judge Theodore Katz ordered the U.S. Food and Drug Administration to begin proceedings unless makers of the drugs can produce evidence that their use is safe.
Food Chain: EU Expert Report concludes hormone and antibiotic residues in animals have stabilised
20 March, 2012
Based on 736.806 analytical results collected by Member States, the Commission has today published a report which reassuringly concludes that for the reporting period 2010, only 0.33% of the total number of targeted samples on residues was detected in animals as being non-compliant with EU standards. The results were even lower for the illegal use of growth hormones (0.15 %) and the use of antimicrobial substances (which can only be administered to animals for treatment, 0.23 %). Contaminants (persistent substances such as dioxins or chemical elements such as lead and copper), account for the highest percentage of non-compliance (1.5%).
Antibiotic-resistant Bacteria and human health
8 March, 2012
Rampant use of antibiotics in animal agriculture means foodborne illnesses are likely to become longer, more serious, and harder to treat, according to the non-profit Center for Science in the Public Interest (CSPI).
In three major outbreaks of antibiotic-resistant foodborne illness in 2011, 167 Americans became sick, 47 were hospitalized, and one died, according to a white paper released by the group today. Two of those outbreaks were connected to ground turkey, one contaminated with Salmonella Hadar and one with Salmonella Heidelberg, and one outbreak was connected to ground beef contaminated with Salmonella Typhimurium. All of those bacteria were resistant to treatment from several antibiotics that are critically important to human medicine, including drugs in the penicillin, cephalosporin, and tetracycline families.
Antibiotic resistance is an inevitable consequence of antibiotic use, according to the CSPI report. The more antibiotics are used, the more bacteria will develop resi
South Australia: New Standards for Egg Food Safety
2 March, 2012
A new egg food safety scheme took effect in South Australia on Thursday, March 1.
The new regulations benefit consumers and producers, giving greater surety that eggs for sale have been produced in accordance with an agreed national standard.
Producers are required to remove any cracked or dirty eggs from sale and they must put in place and maintain a food safety management statement. They should be able to trace, if they are asked, where their eggs are sold to. While South Australian egg producers already maintain high standards, these new regulations will ensure greater consistency across the industry and give consumers more confidence in what they are buying.
USA: Cage-free poultry regulations will increase costs
2 March, 2012
Paying more for food may not be out of the question for consumers if regulations on the U.S. poultry and livestock sectors increase. In fact, consumers could pay up to $16.8 billion more annually for meat, milk and eggs if regulations are imposed on U.S. poultry and livestock farmers that raise input costs by 25 percent.
A recent soy-checkoff-funded study, evaluated current U.S. supply and demand for poultry and livestock products and the impact of regulations on retail price.




New USDA Nutrition Labels for Meat, Poultry
1 March, 2012
A new USDA rule says nutrition information must be available for most ground meat and ground poultry, and for popular cuts of meat and poultry.
Before now, the USDA required nutrition labels only on meat and poultry with added ingredients, such as marinade or stuffing.
In a nutshell, the new rule says:
- Ground meat and ground poultry must carry a nutrition label.


EU and U.S. Harmonize Standards for Organic
Organic products
18 February, 2012
The EU Agriculture and Rural Development office and the US Department of Agriculture (USDA) have signed an pact to work together to promote strong organic programs, protect organic standards, enhance cooperation, and facilitate trade in organic products. Officials from both agencies said the partnership will expand market access for organic producers and companies by reducing duplicative requirements and certification costs on both sides of the ocean while continuing to protect organic integrity.
USDA: Poultry production forecast
17 February, 2012
Broiler meat production in 2011 was 37.2 billion pounds, up 0.7 percent from the previous year. The outlook for 2012 is for decreases in production during the first three quarters, with rising production in the fourth quarter. Turkey meat production in 2012 is forecast at 5.86 billion pounds, up 1.1 percent from 2011. Turkey meat production is expected to decline slightly in first-quarter 2012, but then increase in the remaining three quarters.
Moratorium on influenza H5N1 transmission research
17 February, 2012
Flu and public health experts meeting at the World Health Organization (WHO) on issues surrounding two controversial H5N1 transmission studies today agreed on a plan to extend a voluntary research moratorium but publish the full results at a later date.


Mathematicians Organize Boycott of a Publisher
15 February, 2012
More than 6,000 researchers have joined a boycott of Elsevier, a leading publisher of science journals, in a growing furor over open access to the fruits of scientific research.
The protest grew out of a provocative blog post by the mathematician Timothy Gowers of Cambridge University, who announced on Jan. 21 that he would no longer publish papers in any of Elsevier's journals or serve as a referee or editor for them.


Proposed rule: synthetic methionine in organic poultry production
6 February, 2012
The U.S. Department of Agriculture published on Feb. 6 a proposed rule that would continue the allowance of synthetic methionine in organic poultry production but at reduced levels from the current allowable levels.
The current allowance for synthetic methionine expires on Oct. 1 and allows 4 lb.(1.8 kg) per ton of feed for laying chickens, 5 lb. (2.3 kg) per ton of feed for broiler chickens and 6 lb. (2.7 kg) per ton of feed for turkeys and other poultry.
USDA said the proposed rule would permit organic poultry producers to use synthetic methionine after Oct. 1 at the following maximum levels: 2 lb. (0.9 kg) per ton of feed for laying and broiler chickens and 3 lb. (1.4 kg) per ton of feed for turkeys and all other poultry. Methionine is classified as an essential amino acid, and is required for proper cell development and feathering. Poultry animals cannot biologically produce methionine on their own.

Japan suspends imports of Australian poultry products
31 January, 2012
Japan has suspended imports of all Australian chicken meat and eggs after avian influenza was reported on a farm in Victoria.
Up to 10,000 ducks have been destroyed on two farms north of Melbourne after H5 LPAI strain was found last Friday, January 27th.

FSIS is proposing a new inspection system for young chicken and turkey
USA
21 January, 2012
In a shift that will save money for businesses and taxpayers while improving food safety, the U.S. Department of Agriculture's (USDA) Food Safety and Inspection Service (FSIS) is proposing a modernization of young chicken and turkey slaughter inspection in the United States by focusing FSIS inspection resources on the areas of the poultry production system that pose the greatest risk to food safety.
The modernization plan will protect public health, improve the efficiency of poultry inspections in the U.S., and reduce spending. The new inspection system will reduce the risk of foodborne illness by focusing FSIS inspection activities on those tasks that advance our core mission of food safety. By revising current procedures and removing outdated regulatory requirements that do not help combat foodborne illness, the result will be a more efficient and effective use of taxpayer dollars.


Choosing Poultry Over Beef Cuts Stroke Risk
Storke (2011)
14 January, 2012
American researchers found that men and women who eat more than two servings of red meat daily increase their risk of stroke by 28% and 19%, respectively, compared to individuals who consume less than one service a day, according to a new study in the journal Stroke. The findings also reveal that compared with 1 serving/day of red meat, 1 serving/day of poultry was associated with a 27% lower risk of stroke.
Researchers at the Wellness Institute of the Cleveland Clinic investigated the association between dietary protein sources and stroke risk. They followed 84,010 women aged 30 to 55 years at baseline and 43,150 men aged 40 to 75 years at baseline without diagnosed cancer, diabetes or cardiovascular disease. Diet was assessed repeatedly by a standardized and validated questionnaire. They examined the association between protein sources and incidence of stroke using a proportional hazard model adjusted for stroke risk factors.

British egg producers are still using illegal cages
13 January, 2012
Up to 500,000 hens are being kept in battery cages on farms in the UK despite an EU-wide ban which came into force at the beginning of the year.
Since 1 January, all laying hens must be kept in "enriched" cages with extra space to nest, scratch and roost.
The government - which has strongly criticised other countries for breaking the deadline - says it's disappointed that about 30 farms still use cages.
But it is confident the new rules will be fully enforced by early February.


The policy on restricting antimicrobial use in animals may be overly simplistic
Mather et al (2011) Proceedings of The Royal Society
13 January, 2012
Antimicrobial resistance (AMR) presents a major and growing threat to effective treatment of bacterial infections. For almost a century, antimicrobials have been used to control bacterial infections and disease in humans and animals. However, with increasing microbial resistance to these drugs, despite current interventions, we face a return to nineteenth century levels of morbidity.

FDA to limit cephalosporin use in food animals
4 January, 2012
The U.S. Food and Drug Administration today issued an order that prohibits certain uses of the cephalosporin class of antimicrobial drugs in cattle, swine, chickens and turkeys effective April 5, 2012.
FDA is taking this action to preserve the effectiveness of cephalosporin drugs for treating disease in humans. Prohibiting these uses is intended to reduce the risk of cephalosporin resistance in certain bacterial pathogens.
In its order, FDA is prohibiting what are called "extralabel" or unapproved uses of cephalosporins in cattle, swine, chickens and turkeys, the so-called major species of food-producing animals.